Product Overview
Resigen® EC - the versatile space spray to control adult mosquitoes; exclusively sold through Alog & Company, Inc.
Product Description
It is a highly effective emulsifiable space spray concentrate for dilution in light oil or water and application as an Ultra Low Volume (ULV) aerosol, thermal fog or mist. Resigen® EC controls a broad spectrum of flying insects such as mosquitoes, flies and stored product moths, and aids in the control of crawling insects such as cockroaches domestic, industrial and public health situations. It may be used for large or small scale control programs and food preparation areas.
Key Product Facts:
Active ingredients: S-bioallethrin 7.2 g/L; Permethrin 173.1 g/L; Piperonyl Butoxide 155.9 g/L.
Can be mixed with oil or water.

Easy to apply using a variety of equipment (thermal fogging or ULV).

Effective against adult mosquitoes, flies and cockroaches.
Good for quick knockdown and kill of mosquitoes during disease outbreaks.
Application rates and delivery
Safety instructions:
Always read the product label before use.
Keep out of reach of children.
Do not use any rates other than those recommended in the product label.
Repeated exposure may cause contact dermatitis.
Operators must, as with all insecticides, take appropriate precautions.
Avoid working in spray and wear a mask and protective clothing.
Wear synthetic rubber or pvc gloves when handling the concentrate.
Wash hands and exposed skin before eating, drinking, or smoking and after work.
Remove heavily contaminated clothing immediately and wash before re-use.
Flammable. Do not apply in the presence of naked flames, hot surfaces and unprotected electrical equipment.
How to use:
Resigen® EC can be diluted in diesel or kerosene for outdoor treatments; and diluted with water for treatment indoors. It can be applied as an Ultra Low Volume (ULV) aerosol, thermal fog or mist. Flying and crawling insect pests should be sprayed as frequently as the situation demands.
Timing
:
Apply at the first sign of an infestation.
Flies - Spray in the early morning.
Mosquitoes - Spray in the early morning or evening.

Please read the label and use according to the recommendations.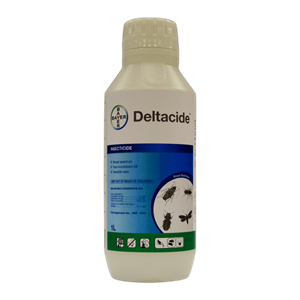 Insecticide
Deltacide®
Emulsifiable Concentrate
Deltacide® is a powerful oil-based spray insecticide for...
See product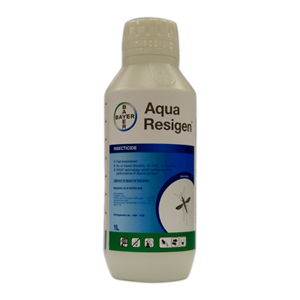 Insecticide
Aqua Resigen®
Emulsion, Oil in Water
Aqua Resigen® is an environmentally-sensitive solution for...
See product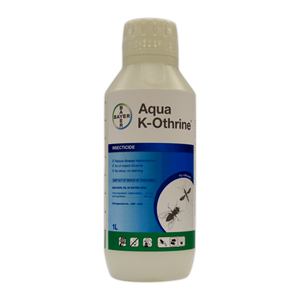 Insecticide
Aqua K-Othrine®
Emulsion, Oil in Water
Aqua K-Othrine® is a pyrethroid-based concentrate with a...
See product