Product Overview
Deltacide® is a powerful oil-based spray insecticide for flying and crawling insect control; sold exclusively through Alog & Company, Inc.
Product Description
Key Product Facts:
Active ingredients: S-bioallethrin 7.5 g/L; Deltamethrin 5.0 g/L.
Combines the active ingredient deltamethrin, a well-known low dose synthetic pyrethroid with s-bioallethrin and piperonyl butoxide, for excellent insect control.
Fast results.
Contains a knockdown agent and PBO to slow the development of resistance.
Versatile in use patterns - can be diluted with diesel or water and can be used in both outdoor and indoor situations.
Broad spectrum - can also be used against stored-product insect and cockroach control.
Application rates and delivery
Safety instructions:
Always read the product label before use.
Keep out of reach of children.
Do not use any rates other than those recommended in the product label.
Avoid working in spray mist or wear a mask and protective clothing.
Wear synthetic rubber or pvc gloves when handling the concentrate.
Wash hands and exposed skin before eating, drinking, or smoking and after work.
Remove heavily contaminated clothing and wash before re-use.
How to use:
Deltacide® is suitable for dilution in diesel, kerosene or water and application as an Ultra Low Volume (ULV) aerosol, thermal fog or mist.
During crawling insect treatments, the spray should, where possible, be aimed at likely insect harbourages to obtain good penetration.
Timing:
Apply at the first sign of an infestation.
Flies - Spray in the early morning.
Mosquitoes - Spray in the early morning or evening.
Tobacco beetles – Spray in the evening during peak flight period.
Please read the label and use according to the recommendations.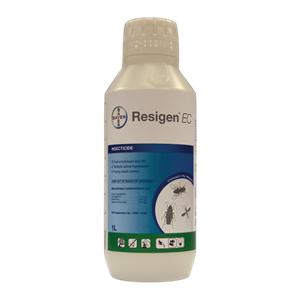 Insecticide
Resigen® EC
Emulsifiable Concentrate
Resigen® EC - the versatile space spray to control adult...
See product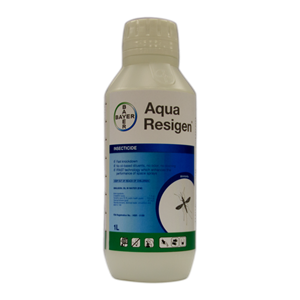 Insecticide
Aqua Resigen®
Emulsion, Oil in Water
Aqua Resigen® is an environmentally-sensitive solution for...
See product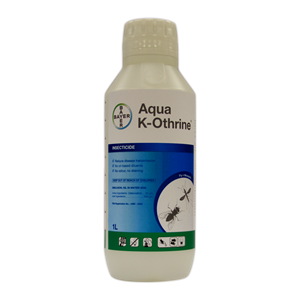 Insecticide
Aqua K-Othrine®
Emulsion, Oil in Water
Aqua K-Othrine® is a pyrethroid-based concentrate with a...
See product