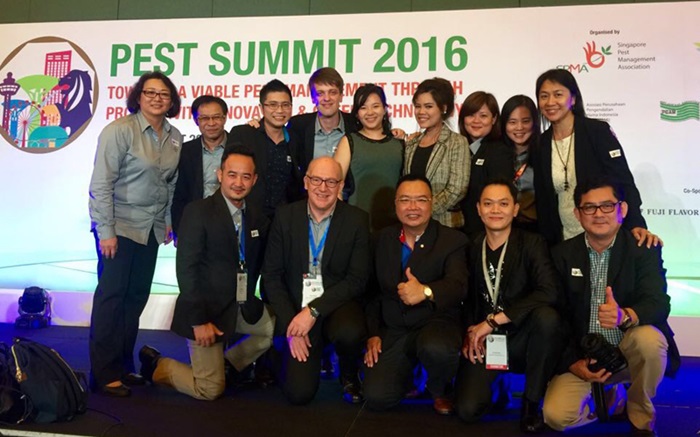 *As of 2020, the following tools are no longer available:
//Bayer Learning Lab
//Dengue Learning Lab
//Mosquito Learning Lab
Click here to find out more about our vector control solutions.

[Updated 11 August 2022]
---
Pest Summit is a biennial international convention and exhibition for the pest management industry. It gathers stakeholders in the pest management industry across South East Asia; such as pest management professionals, the suppliers of chemicals and equipment, researchers, academics, government officials and delegates to share the latest research findings, technology and experience.

This year, Pest Summit was held from 18 to 20 August in Singapore. There were about 200 delegates attending, including more than 60 delegates from the Philippines. This year's event has been deemed by many as successful because participants felt that the expertise and knowledge exchange from attending were extremely useful.

The Environmental Science team launched Level 2 modules of Bayer Learning Lab* during the Pest Summit. These modules are meant for the professional pest management industry and featured more content such as detailed information on specialized pests and advanced techniques for experienced technicians.

From the event and visitor feedback, Bayer not only provides quality products and excellent service to customers but also searches for solutions to enhance the knowledge and expertise of the technicians in a very convenient and interactive manner.

As a leader in the pest management industry, the Environmental Science team is also committed to building on the success of Bayer Learning Lab - a tool that delivers value-added content to help increase the professionalism among technicians in the professional pest management industry.

We would like to also take this opportunity to extend our warmest CONGRATULATIONS to Mr Elmer Baradas of Entom Pest Control.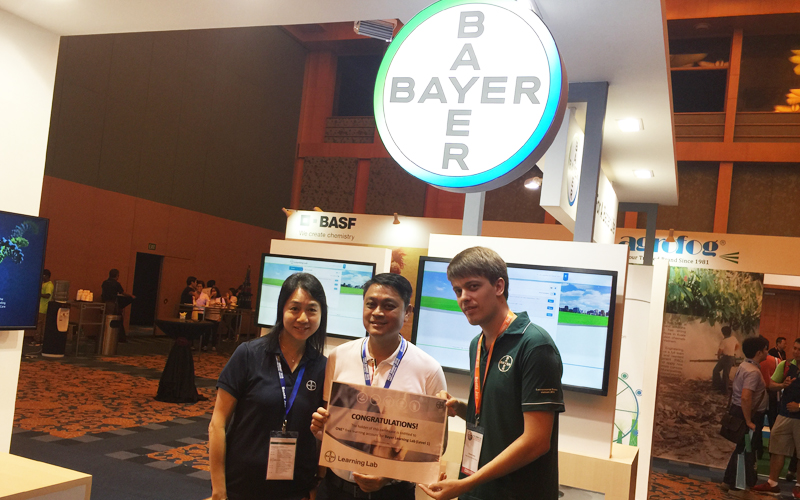 By trying out Bayer Learning Lab in our booth at the Pest Summit, he was given a chance to participate in a lucky draw, where he won ONE FREE access to our special Pest Summit 2016 bundle - "Pest Management Operations Level 1 + Level 2".

Last but not least, the Environmental Science team also proudly celebrated the anniversary of Agenda® 10SC - as a non-repellant termiticide with a 15-year excellent track record in providing structural protection in Singapore.

In the Philippines, Agenda® EC also shares the same proven track record of 15 years providing structural protection and we at Bayer, are proud of this performance.

For more information on Bayer and the products available in the Philippines, please contact a Bayer representative.