2019 World Mosquito Day
It's been over 120 years since Sir Ronald Ross, a British medical doctor and Nobel laureate, while working in India - discovered that mosquitoes were responsible for transmitting malaria. Since then, World Mosquito Day has been observed annually on 20 August since the 1930s to commemorate his incredible discovery which laid the foundation for vector control - some methods which are still being practiced today.
So what is vector control and why is advocacy critical in fighting mosquito-borne diseases?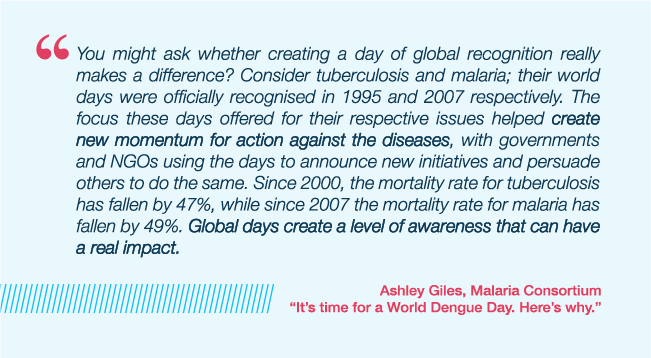 This year, we speak with people whose lives have been impacted by diseases like malaria and dengue – from a Vector Control Specialist in Papua, Indonesia to a Pharmacist in Johor, Malaysia. We hope their stories can provide insight as to why vector control is critical for disease management, the importance of remaining vigilant and why everyone has a role to play in fighting deadly vector-borne diseases. Click on the links below to find out more:
So what can YOU do to commemorate World Mosquito Day? Join the International Society for Neglected Tropical Diseases (ISNTD) and sign the petition for World Dengue Day here. Then tell everyone you know to do the same. TODAY.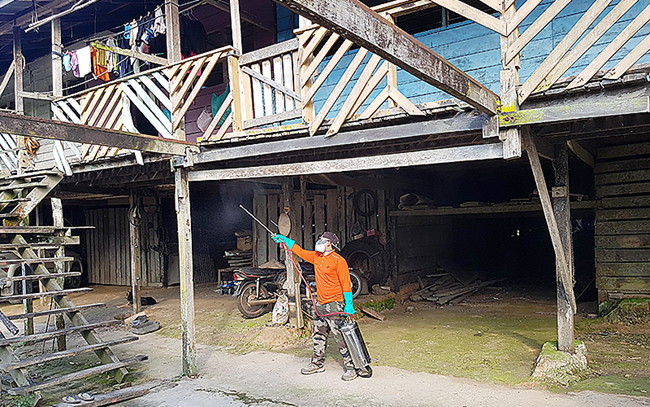 Researchers from the Malaysian Institute for Medical Research (IMR) field-testing a Bayer targeted outdoor residual spray (K-Othrine® Polyzone) for use on Longhouses in Sarawak, Malaysia.



Key statistics and interesting facts

Around 2 million people die from mosquito-borne diseases every year.

Most mosquito-caused deaths are children under the age of 5.

2 species are responsible for some of the deadly mosquito-borne diseases that afflict mankind today – Anopheles and Aedes.

Dengue still remains neglected and highly endemic in over 120 countries, with most of the burden spread across Asia Pacific.

Efforts towards malaria elimination has stalled despite a reduction in the number of incidences reported in recent years. India currently accounts for 4% of malaria cases worldwide.

People with higher body temperature are attractive to mosquitoes, especially pregnant women who respire 20% more carbon dioxide than the average person.

Mosquitoes LOVE smelly feet, but are also attracted to deodorants, perfumes, soaps and other fragrances.

Studies have shown that mosquitoes prefer to bite people who drink beer.





References
https://www.isntd.org/world-dengue-day
https://www.who.int/neglected_diseases/vector_ecology/mosquito-borne-diseases/en/
https://nypost.com/2019/08/03/forget-sharks-mosquitoes-are-the-deadliest-maneaters-on-earth/
https://www.malariaconsortium.org/blog/its-time-for-a-world-dengue-day-heres-why/