Print page
Racumin® Paste
Racumin® Paste
Print page
Product Overview
Racumin® Paste is a highly palatable universal bait formulation that is an effective anticoagulant rodenticide to control of rats and mice in all areas (homes, industrial and commercial premises, public places, etc.) including locations with high humidity, such as sewage systems, dumps, animal stables and agricultural farms; exclusively sold through
A&B Summit Distribution Inc..
Product Description
Key Product Facts:
Active ingredients: Coumatetralyl 0.375 g/kg.
Highly attractive and palatable to control rat and mouse.
Multiple dose anticoagulant rodenticide - lower secondary toxicity risk to owls, raptors and non-targeted animals.
Fast and highly effective rodent control.
Long term activity under all kinds of conditions - stays attractive and effective even under humid conditions.
Superior bait acceptance.
Overcomes bait shyness
Indoor and outdoor use.
Ideal tool for an integrated rodent management program.
Easy to handle and apply – ready to use.
Biodegradable packaging.
Contains BITREX.
Application rates and delivery
Safety instructions:
Always read the product label before use.
Keep out of reach of children.
Do not use any rates other than those recommended in the product label.
Store in original container tightly closed away from foodstuffs and feeds.
Do not eat, drink or smoke during operations.
The product must be applied only by adult persons who are fully cognizant with these precautions.
Use gloves when handling the product.
Dead rats, unconsumed baits and products must be burned at the end of the control.
Misuse of Racumin® Paste will prove harmful to the health of human beings and domestic animals.
How to use:
Place sachets of Racumin ® Paste in bait stations in places frequented by rodents, for example, near rodent burrows and near to their runaways (along edges of buildings and posts as well as places marked by rat footprints, faeces and urine) as rodents seldom deviate from these runs to feed.
Rate of Application:
Use up to 200g (20 sachets x 10g) of paste bait at each baiting point depending upon the infestation level. It is best to put it in bait containers. Continue replacing the bait until no more of it is eaten by the rats.
Timing
:
Apply at the first sign of an infestation.
Please read the label and use according to the recommendations.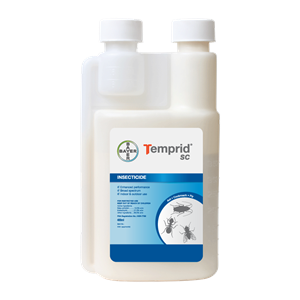 Insecticide
Temprid® SC
Suspension Concentrate
Temprid® SC gives you unsurpassed knockdown, residual...
See product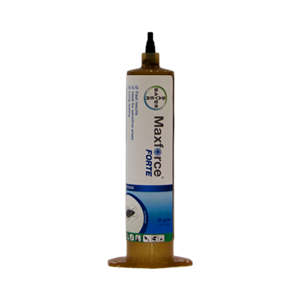 Insecticide
Maxforce® Forte
Ready to use Bait
Maxforce® Forte is a powerful gel bait to control...
See product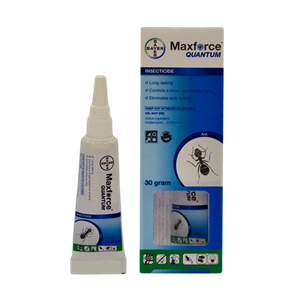 Insecticide
Maxforce® Quantum
Ready to use Bait
Maxforce® Quantum is a ready to use insecticidal bait for...
See product