Product Overview
Agenda® 25 EC is a premium non-repellent termiticide which prevents and controls termite infestations in and around buildings and other structures by establishing a treated zone which is lethal to subterranean termites; exclusively sold through Pycor Inc..
Product Description
It provides 3 years structural protection combined with a colony management effect.
This product is unsuitable for other insect control applications.
For best results, use Agenda® 25 EC for both pre and post-construction treatment.

Key Product Facts:
Active ingredient: Fipronil 25 g/L.
Minimum 3 years structural protection – the longest protection from a liquid soil treatment.
Unique colony management effect – to provide that extra "protection".
Excellent all round value.
The least complaints.
Recommended by leading professionals.
Adds value to your property.
Application rates and delivery
Safety instructions:
Always read the product label before use.
Keep out of reach of children.
Do not use any rates other than those recommended in the product label.
Store in original container, tightly closed and away from foods and feedstuffs.
Do not eat, drink, or smoke while using this product.
Avoid contact of the undiluted product with the skin and the mucous membranes.
Avoid inhalation of the spray mist.
Do not spray against the wind.
Wear protective waterproof clothing, boots and gloves when mixing or spraying.
After work, thoroughly wash hands and all parts of the body contaminated during handling and application with plain soap and water.
Separate and wash contaminated clothing away from other clothing.
Thoroughly cleanse with water all equipment used.
How to use:
Pour the required quantity of Agenda® 25 EC into a mixing tank half filled with water. Stir thoroughly before filing the tank with the remaining balance of water to the correct level and mix well. Use a volume of 4 litres solution per square metre area.
Thoroughly apply either as a drench or coarse spray to the target area.
Timing:
Agenda® 25 EC can be applied during pre or post construction; or as a treatment to control termite infestation.
Refer to the product label.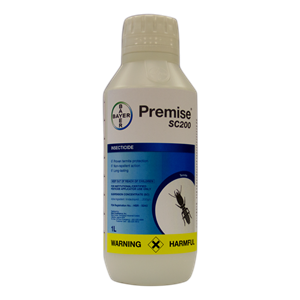 Termiticide
Premise® SC200
Suspension Concentrate
Premise® SC200 is a non-repellent and systemic insecticide...
See product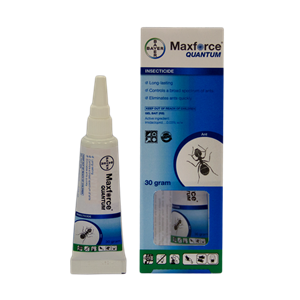 Insecticide
Maxforce® Quantum
Ready to use Bait
Maxforce® Quantum is a ready to use insecticidal bait for...
See product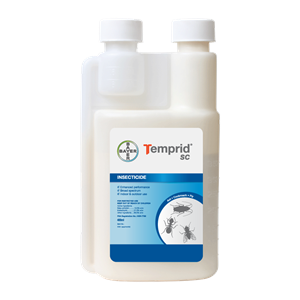 Insecticide
Temprid® SC
Suspension Concentrate
Temprid® SC gives you unsurpassed knockdown, residual...
See product